OPERATION FREEDOM PREMIUM ACCESS OPTIONS
Already an Operation Freedom Premium Access member? Click here to login to enjoy your premium content.
Tech support questions regarding our Premium Access platform? Click here!
Ready to make the move? Click here to subscribe to gain access to all Operation Freedom premium content with your PayPal account or any major credit card.
ATTENTION SUBSCRIBERS: SCROLL DOWN THE PAGE TO ACCESS ALL PREMIUM CONTENT
OPERATION FREEDOM PREMIUM ACCESS PREVIEW - ROBERT MAZUR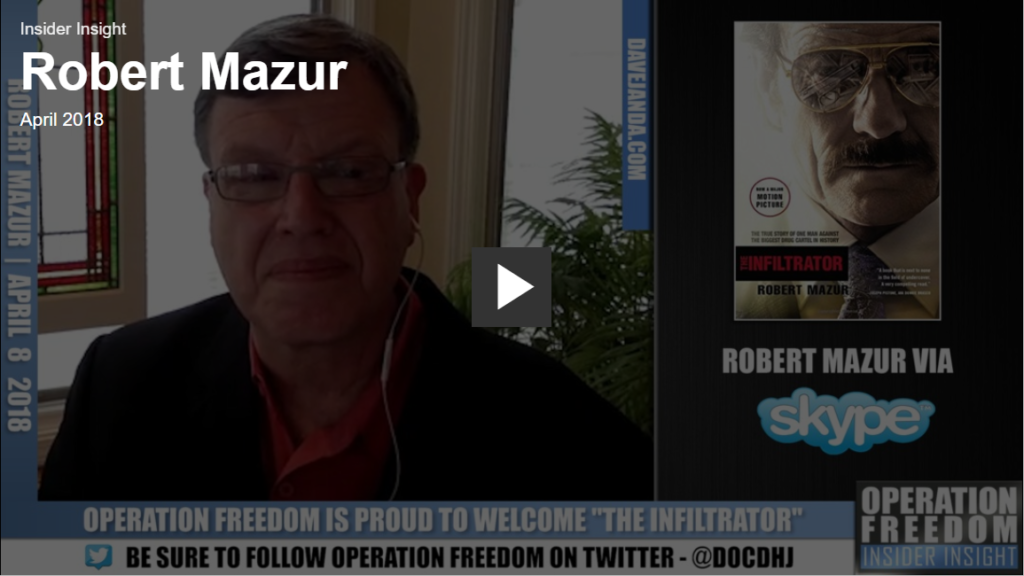 Operation Freedom visitors are welcome to check out only one of many Insider Insight interviews that our Premium Access members have access to. Operation Freedom produces one feature length Insider Insight interview per week that explore topics, subjects, and content that the lame stream media simply will not touch. This sample features former deep under-cover agent and inspiration behind the film "The Infiltrator", Robert Mazur.
Check out the Operation Freedom show archive. Here you can find seven years and counting's worth of information you will not hear anywhere else!
Enjoy extended, in-depth interviews with Operation Freedom's all star guests as well as additional insight from Dr. Dave Janda.
In this segment, Nick Ruiz of Evolution Consulting shares insights from the world of cutting edge technology as well as information from Evolution's deep data mining system known as Evolution Ultra.
BONUS PREMIUM ACCESS SEGMENTS
Enjoy contributions from Operation Freedom's wide range of experts and guests who provide insight into all of today's relevant issues.
Dr. Dave's take on the news and info the lame stream media won't touch.
Enjoy a three part comprehensive analysis of modern american health care systems from Dr Dave and his decades of experience in the field. Bonus segment included.
OPERATION FREEDOM LATEST EPISODE
NOVEMBER 18, 2018
ADRIANA REED
Financial Markets On The Brink
SARAH WESTALL
The Globalists Directed Election Fraud
GENERAL TOM MCINERNEY
Sedition & Treason Led by The Globalists
COLONEL CRAIG ROBERTS
Government Involvement in "Terrorist Attacks"
DR. DAVE JANDA
The REAL Thanksgiving Story
ROBERT MAZUR
Money Laundering by the Criminal Banking Syndicate
COMING SOON - OPERATION FREEDOM OFFICIAL MOBILE APPS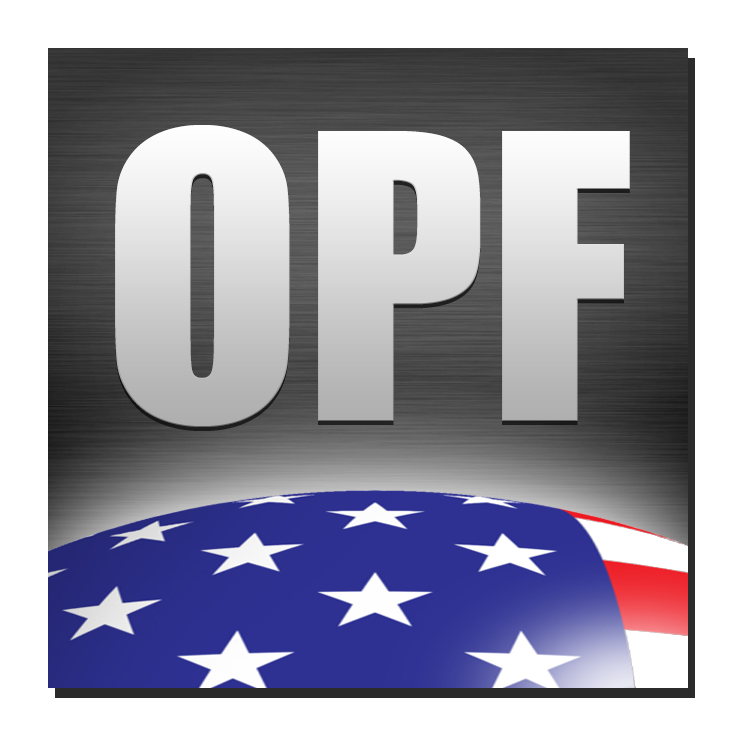 Soon to be released: Version 1.0.0 of the official Operation Freedom mobile app. The OPF app will provide our readers and listeners a more convenient way to access all the great Operation Freedom content with their phones and tablets. Premium access members can use their existing credentials to log into all the fantastic premium content right through the app.


Dr Dave Janda
"Dream Big & Dare To Fail"
Dr. Janda brings to the operating table information the mainstream media either ignores or is afraid to bring to light. Every week, Dave will bring featured guests to WAAM's Operating Room that have a background in health care, economics, finance, and geo-politics discussing current events. When the listener "leaves the operating room," they are better off and on the road to a better life.
The illusion of freedom will continue as long as it's profitable to continue the illusion. At the point where the illusion becomes too expensive to maintain, they will just take down the scenery, they will pull back the curtains, they will move the tables and chairs out of the way and you will see the brick wall at the back of the theater.
Frank Zappa
Blog Posts
The latest from Daves blog
Radio Promos
Dr. Dave's WAAM Radio promo